2000 BPD ULSD Diesel Hydrotreater
TRANSMIX TERMINAL COMPANY | SOUTHEASTERN US
Problem
Client had to meet ultra low sulfur diesel ("ULSD") spec at their location for resale into the market.

History
The company needed to add hydrotreating capacity at their plant to meet the latest market demands.

Solution
The client requested that ChemPro use a third-party technology company to design and build a low sulfur diesel hydrotreater for their facility. The unit needed to meet the ultra low sulfur spec for ULSD diesel. ChemPro designed, engineered, and built a modular diesel hydrotreater using the basic engineering package provided by the client through a technology company. The unit was integrated with their existing transmix facility (Project Report 210) to improve heat integration and reduce plot size and overall project costs.

Results
The unit has met all process criteria and after some upgrades exceeds capacity output.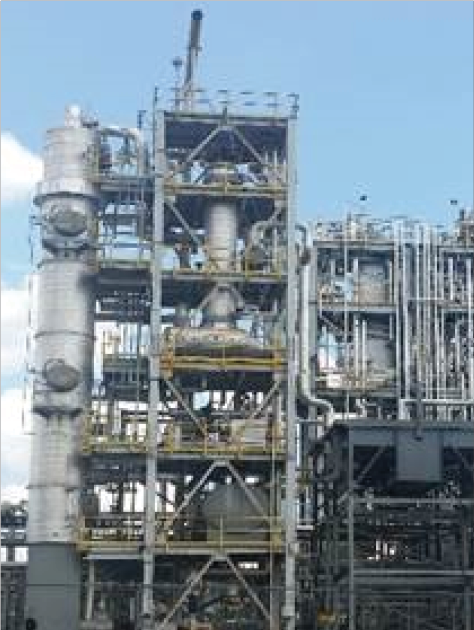 Project Report 280

System
• Modular Distillation System
Structural Frames
• Galvanized Steel
Equipment
• Column with Sulzer trays
• Reactors with proprietary internals and catalyst
• Fired Heaters for Reactor Feed and Column Reboiler
• Overhead Condensers
• Reactor Product & Bottoms Coolers
• Separators and Reflux Tank
• Reboiler Circulation Pumps - API
• Feed and Reflux Pumps - API
Piping
• Carbon Steel, higher alloy
Instrumentation
• 347/321/316SS Wetted Parts
• Functional specification and logic for control system
NACE Construction